Press Service of the Government of the Republic of Moldova:
Press release - 12.07.2013

Republic of Moldova and IMF will initiate negotiations on a new financing program in autumn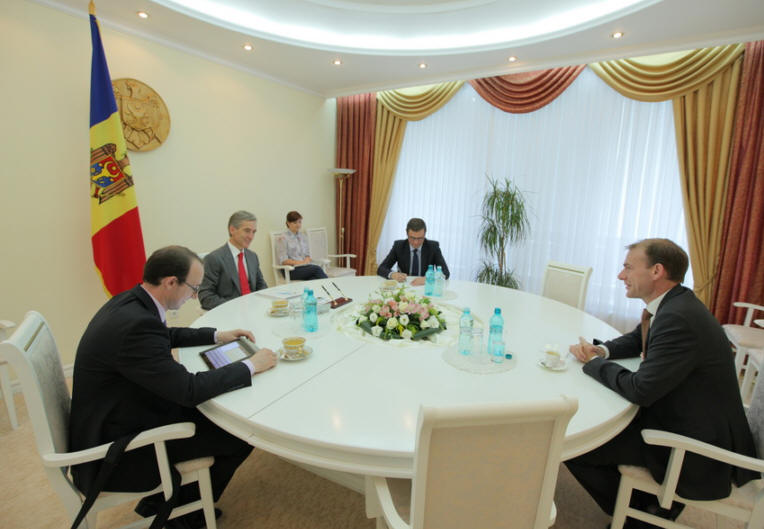 Sorry, this press release is available in Romanian only. However, please find below
a relevant news item from Moldpres News Agency.
---
Moldova, IMF to negotiate new financing programme

Chisinau, 12 July /MOLDPRES/ - Moldova and the International Monetary Fund (IMF) will initiate negotiations on a new financing programme next autumn, the government's communication and media relations department has reported.

The IMF executive director, Menno Snel and Prime Minister Iurie Leanca agreed on this issue at a meeting today.
Prime Minister Iurie Leanca has said that a working group was set up to this send, made up of representatives of the Finance Ministry, Economics Ministry and the cabinet, who work on the new programme with the IMF.

Iurie Leanca also informed the IMF director that Moldova recorded a 3.5-per cent economic growth in the first months of 2013. The government's objectives coincide with the IMF's ones: to ensure the macroeconomic stability and a lasting development of the country. In this respect, we are set to continue the efficient cooperation with the IMF, ensuring the needed predictability for a constructive dialogue," the prime minister said.

Menno Snel said his organization's goal is maintaining the macroeconomic stability and ensuring an economic growth in Moldova.

Attending the meeting were also Government Secretary General Victor Bodiu and the prime minister's adviser on economic issues, Valeriu Prohnitchi.