Press Service of the President of the Republic of Moldova:
Press release - 12.07.2013

President of the Republic of Moldova Nicolae Timofti met with Menno Snel,
IMF's Executive Director for Moldova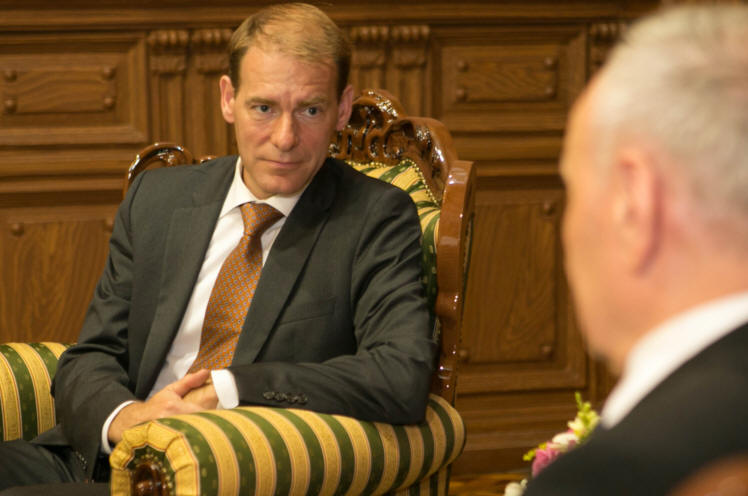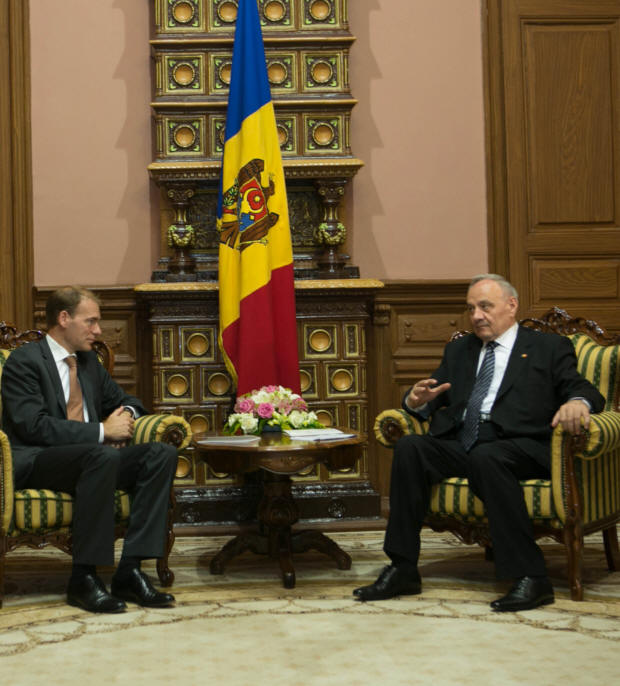 Sorry, this press release is available in Romanian only. However, please find below
a relevant news item from Moldpres News Agency.
---
Moldovan president, IMF representative approach cooperation, assistance, financing

Chisinau, 12 July /MOLDPRES/- President Nicolae Timofti met International Monetary Fund's Executive Director for Moldova Menno Snel at the state residence today, the presidential press service has reported.

Timofi expressed his satisfaction with the current cooperation level between Moldova and the International Monetary Fund (IMF). "The financial assistance provided by the IMF has contributed to the economy's development and the consultations offered by the institution's experts have allowed reforming the state's financial institutions," Timofti said.

Timofti said that, due to cooperation with the IMF, the state had managed to diminish the budgetary deficit, to keep the inflation under control and to ensure financial stability. Timofti voiced hope that the political stability in Moldova would contribute to achieving certain economic performances.

Menno Snel positively appreciated Moldova's economic tendencies and underlined the importance of carrying out structure reforms in the energy and financial sectors, as well as in the educational one.

Snel drew the attention to the need of ensuring transparency in the structure of the shareholders in the financing institutions and to protecting the property right in the banking sector.