Press Service of the Government of the Republic of Moldova:
Press release - 18.09.2013

Moldova interested to develop relations with IMF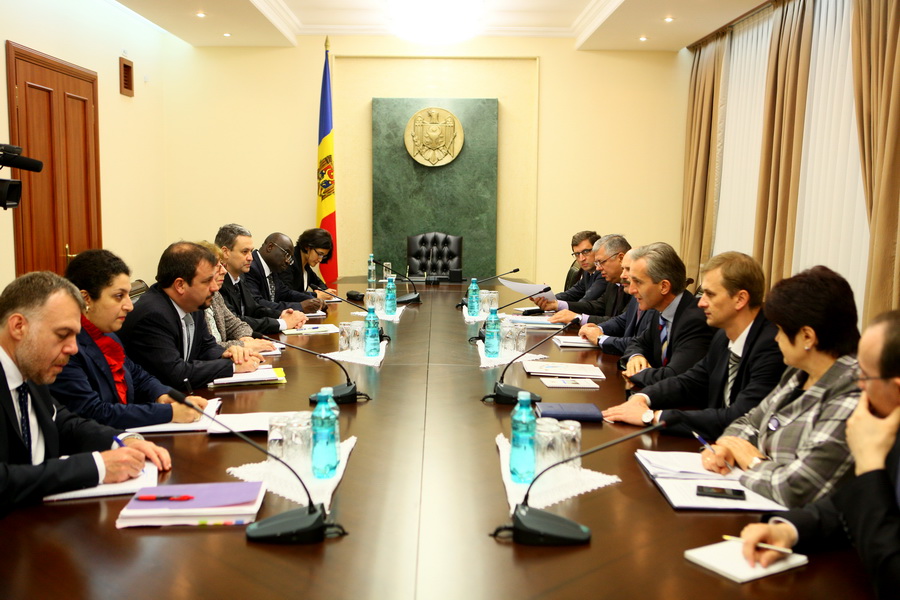 Sorry, this press release is available in Romanian only. However, please find below
a relevant news item from Moldpres News Agency.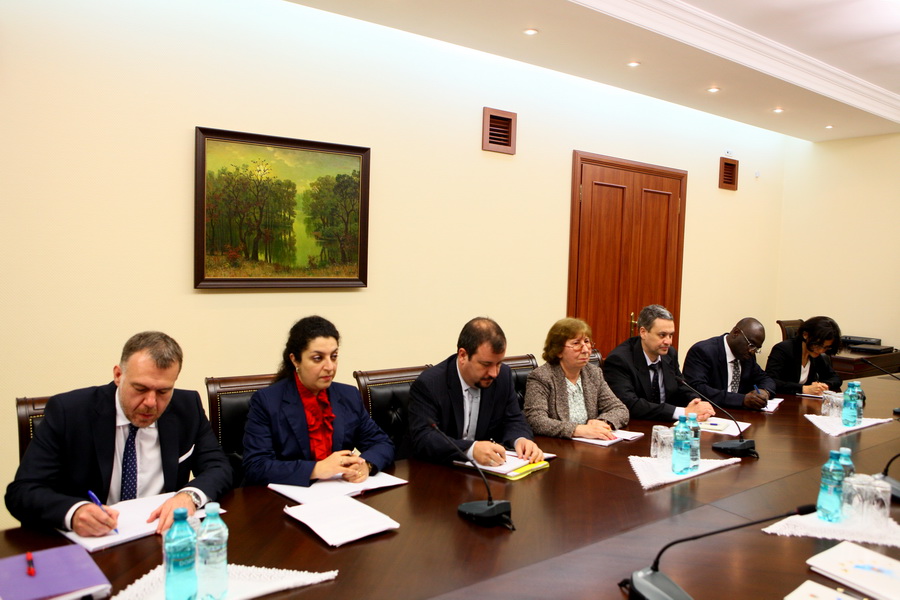 ---
Moldova interested to develop relations with IMF
Chisinau, 18 September /MOLDPRES/- Prime Minister Iurie Leanca today met a team of experts of the International Monetary Fund, led by Max Alier, on visit to Moldova, the government's communication and media relations department has reported.
Max Alier said that the IMF mission dealt with a post-programme monitoring and its goal was to analyse the economic situation in Moldova, as well as to consider the needs of cooperation in order to set policies of ensuring macro-economic stability in the country.
The sides exchanged opinions on Moldova's evolutions since the last IMF mission. In this context, Alier noted the positive dynamics of development of the main economic indicators in the first half of 2013. He added that Moldova had had one of the highest economic growth rates in Europe. He also appreciated the positive tendencies Moldova recorded in combating poverty.
The IMF representatives highlighted four sectors of priority interest for the current mission: fiscal policies, structural reforms, stability of the financial and banking system, as well as the monetary policies.
Iurie Leanca said that the government was interested in developing the relations with the IMF. He noted that the aspect had an important role for the dialogue with other development partners of Moldova.
Leanca also said that the government was open for talks with the IMF experts on ways of settling the present problems and pressing ahead with the reforms.
The prime minister voiced hope that the mission's results and the assessments would serve as a basis for starting talks on a new cooperation programme with the IMF.
The current IMF mission in Moldova ends on 1 October.