Prime Minister Vasile Tarlev has participated in a videoconference with the International Monetary Fund's (IMF) chief negotiator for Moldova, Thomas Richardson, on the occasion of a meeting of the IMF Board of Directors. The second assessment of IMF's programme with Moldova was on the agenda of this meeting.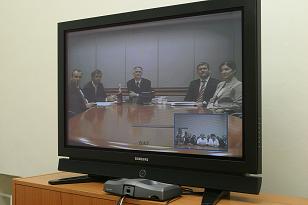 Participating in the videoconference were the head of the parliamentary commission for economic policy, budget and finances, Nicolae Bondarciuc, First Deputy Premier Zinaida Grecianii, National Bank's Governor Leonid Talmaci, Finance Minister Mihail Pop, Economics and Trade Minister Igor Dodon, other officials.
Thomas Richardson has said that, following the discussions, the IMF Board of Directors approved the programme on collaboration with Moldova, under which the country will benefit from a loan instalment worth 32 million dollars to increase the Moldovan National Bank's currency reserves.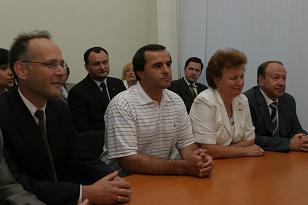 This will contribute to a macroeconomic stability and the development of Moldova's economy.
The IMF official congratulated the Moldovan leadership for the results it has achieved, and described this fact as a consequence of a good collaboration between Moldova's government and IMF. Thomas Richardson added that the sides could discuss the achieved results more in detail during his visit to Chisinau due next September, within which he will introduce the new head of the IMF Mission for Moldova, Graeme Justice.
Vasile Tarlev thanked for the high appreciation of the bilateral collaboration, stressing that Moldova was expecting this message of support on the part of IMF.
The premier expressed regret about the end of Thomas Richardson's mandate in Moldova, and voiced conviction that the agreements which have been reached with the IMF so far will be valid in future as well.